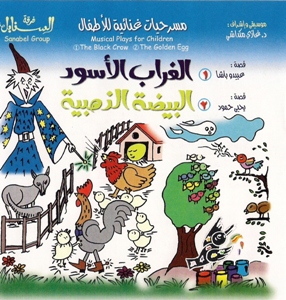 A 23 minute play which includes 8 songs, "The Black Crow" narrates the story of a sad crow who is not happy with his looks. He always looks at his neighbor sparrow, jealous of his sound and colors. In his earnest to change his looks and look like a sparrow, he loses all his friends and no one recognizes him anymore.
The story shows how self-confidence can reveal traits that a person is not aware of possessing. These traits are unique and has nothing to do with colors and looks.
This CD also holds the recording of a second play "The Golden Egg".