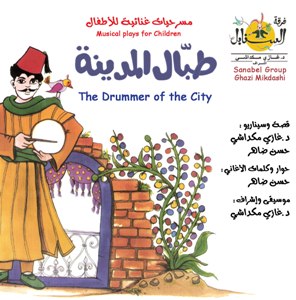 A 58 minute play which includes 6 songs, "The City Drummer" tells the story of the drummer who is transposed to a mere wooden rack disposed off at sea after the people whom he used to wake in Ramadan forgot about him. A child named Marwan gets saved from drawning by this drummer board and since that moment, a closeness is developed between the two. The drummer regains his forgotten personality and is revived. He continues his journey among cities to wake and help people.
During the exciting sequence of danger-filled events, Marwan and the drummer succeed in catching a gang that was stealing the kids' hand-made kites during the night to sell to them instead exported nylon kites.
The drummer relentlessly continues his journey, leaving behind him growing hopes...